Daily and Seasonal

campsites
Our campground offers 116 campsites all equipped with 20-30-50 amp electrical service, commercially softened water, sewer hook-up, picnic table, and fire rings for daily campsites. Campsites range from 30' wide by 65' deep to 50' wide by 65' deep.
General Rules & Additional Fees
Campsites are allowed two vehicles. Additional vehicles are $3 per day and must be parked in assigned parking areas.
Campsites are allowed one camping unit. A tent may be added to campsites for $20 per night with prior approval only.
Pets are allowed. View our pet policies. Register your pet.
Pond is open 10 AM to 8 PM (or dusk). No lifeguard on duty, swim at your own risk. View our pond policies.
Day Visitors: Visitors are guests of our camping families. Visitors must register at the office per state law. No more than six visitors allowed per site. First two visitors are free, $5 for each additional visitor. Visitors may NOT bring pets into the park and must leave by 11 PM. Only one vehicle allowed with day guests and must be parked in assigned parking areas.
Seasonal Campsite Rates
Make Sand Haven Campground your summer getaway for just one season or for years to come. You pay your electricity and maintain your site. WiFi, water, and sewer is included.
$1650 per year for a campsite on the south side of the campground (30'x65' or 35'x65')
$2050 per year for a campsite on the north side of the campground (50'x65')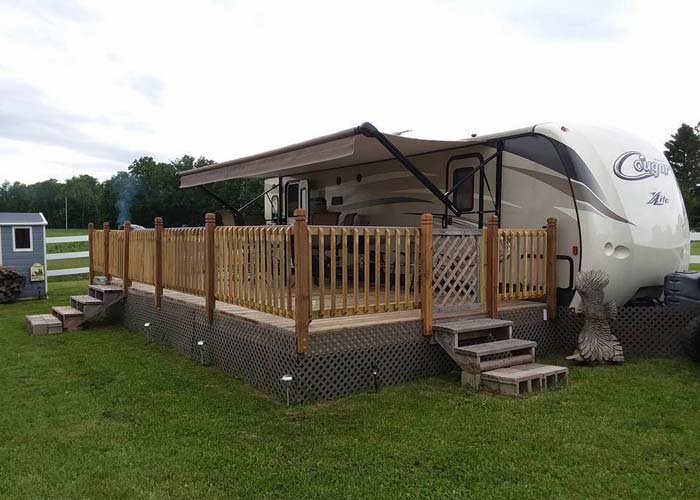 Daily Campsite Rates
Check in: 2 PM Check out: 11 AM
Arrival and parking of camping units must be during lodge hours and before dark.
Campsites are allowed on four people or one immediate family. Additional people are $15 per person per night. We reserve the right to limit the number of persons occupying a campsite.
Weekdays (Sunday through Thursday): $30 per night
Weekends (Friday and Saturday): $50 per night
Holidays: $55 per night with three night minimum stay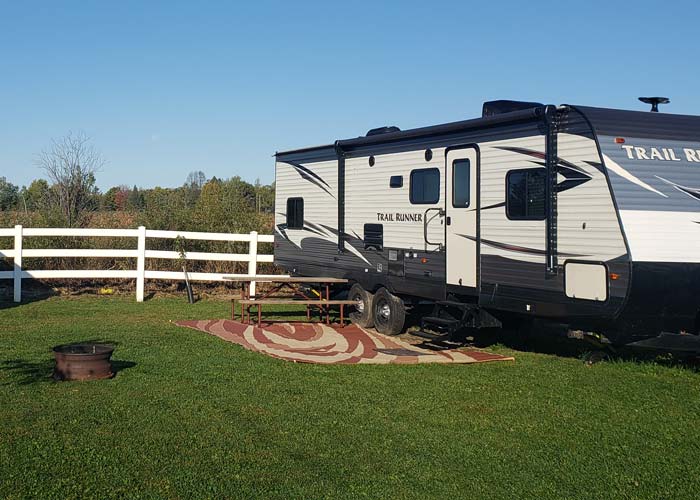 Cancellation Policy
If you cancel your non-seasonal reservation 14 days or more prior to your arrival date, you will may receive a credit voucher for the amount minus a $25 fee that can be used at a later date.
We do not give refunds due to discomforts of nature or any other circumstances. There is not a storm shelter; camping is at your own risk. We schedule staff and plan activities based on census. Rates and activities may change without notice.